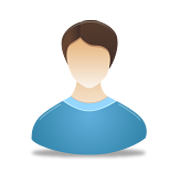 liitlespaceman
Little Space Man, 46 y.o.


Joined 7 years ago, profile updated 7 years ago.

Displaying posts 1 to 10 of 22.


hiii
me aim from indonesia

Mher1979
40, Manila, Philippines


Amprisal
21, Jakarta, Indonesia


sananaeem_98150
17, Rawalpindi, Pakistan

hello guys, i just joined this and dont know much abou this.
Anyone for help?