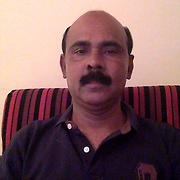 Displaying posts 1 to 8 of 8.

nathan_2019
38, São Paulo, Brazil

Hi there, Justin how are you? I am Nathan from Brazil, i live in São Paulo, Capital.

Johnsonian
29, Kampala, Uganda

Hello there Justin
Thanks for visiting my profile view and nice to meet you


cyfriend
65, Limassol, Cyprus

hi Justin
thanks for visiting my profile
you are welcome for more if you like
greetings

Hello, am Guillaume, am francophone, am living Ghana, am working as Property agent at Rent-Buy-Sale. You can visit our web site : www.rentbuysalegh.com. I want to be your friend. Thank you !!!

ruthbb
34, Dakar, Senegal

****o dear. i view your profile today, i like to befriend with you,but am not
always online in this site if you don't mind, Please send me an e-mail
at my private email(ruthedward60@hotmail.com),so that i will send you more
of my pics and more details of myself, Thanks.