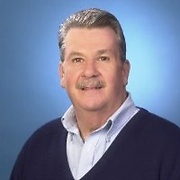 beachguy
Dennis7092, 77 y.o.


Joined 15 years ago, profile updated 5 years ago.

Displaying posts 1 to 9 of 9.

bobbi47
61, Hazleton, United States

Hi Dennis. Would love to talk. Had a very rough week

nan049
73, Edison, United States

Hi Dennis, how are you doing, havent heard from you in a while, how is the real estate business going. Nancy

thank you for stopping bye. as for games... i have met many people on here with too many games to count. amen to you

mannic1
60, Oakland, United States

hate chatting but love writing....go figure..........i loved the east coast when i went for a visit to NYC and Maine and No. & So.Carolina i really loved it and the people....have a great week....

janiec
61, Pittsburgh, United States

Hi thanks for dropping me a message but i dont talk via email to anyone i dont know personally. I would be happy to exchange messages on here.

would like to chat if you are willing

freeholdlady
70, Freehold, United States

Hi, if you want to chat, i am a good listner...

Hi, just looking to make friends, if you would like to chat send me a message.
Debbie